Desolate towns, empty castles, once-glamorous hotels, witness the world's top 15 creepiest abandoned places, out of the many other creepy things in the world.
Top 15 Creepiest Abandoned Places Around The World
1. Mirny Diamond Mine, Russia
Once, a diamond mine, it is now just a gaping giant hole in the ground. It is often regarded as the world's largest man-made hole.
2. Willard Asylum, New York
Asylums, in general context, give you chills. An abandoned asylum where 50,000 patients died, now that just worse!
3. The Last House on Holland Island, U.S.A.
The population of this island is a stark 0. This bare land was once a bustling village, inhabited by fishermen and other tradesmen. However, soil erosion and land degradation lead to the land being gradually inhabitable. All that remains on Holland island now is a lonely abandoned house.
4. Craco, Italy
Craco, in Italy, is now regarded as a ghost town. Instability of land, lack of agricultural activities and destructive landslides greatly contributed to this phenomenon.
5. Abandoned Domino Sugar Factory in Darkness, New York
One of the largest factories in New York, dating back to 1856, now remains abandoned. The labour, and subsequently, the produce of the factory came to a screeching halt as a result of a fire in the factory. It is widely believed that the fire was a result of a blast created by German agents out of envy.
6. Wonderland Amusement Park, China
Defunct fountains, abandoned castles, empty grounds don't sound a lot like Disneyland. Except when its construction is never completed. This abandoned theme park, located in China is a fascinating site to explore.
7. An abandoned church with a few lingering parishioners – Czech Republic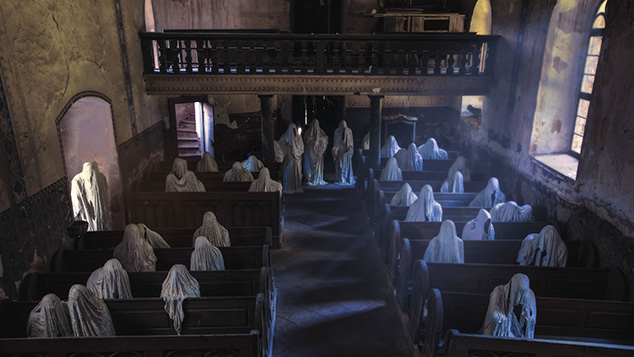 The place is exactly what it sounds like, except the parishioners are not alive! To be fair, they are statues.
Read also – Top 15 Movie Genres and What They Mean
8. Floating Forest, Sydney
In a stunning turn of events, a 102-year-old ship transformed into a floating forest! This was as a result of excessive flora and fauna that emerged onto from the crevices of the ship to create a beautiful wonder.
9. Canfranc Rail Station, Spain
An international railway station dating back to World War 1, now lays abandoned and unused.
10. Nara Dreamland Theme Park, Japan
Functional for more than 55 years, the park had to shut down due to a decrease in footfall. Since then it remains abandoned serving no purpose.
11. An Overgrown Palace – Poland
A palace, once something out of a fairytale, and now, a haunting land.
12. Sanzhi, Taiwan
This failed project at UFO-like houses is often described as 'Ruins of the future.'
13. Chateau Miranda, Belgium
A classic neo-gothic-like structure that housed orphans, it now serves no purpose. Except for curious ghost hunters that are intrigued by the works of an abandoned house.
14. Wreck of the SS America, Canary Islands
An abandoned ship that now floats around the oceans in America.
15. Ghost Town of Bodie, USA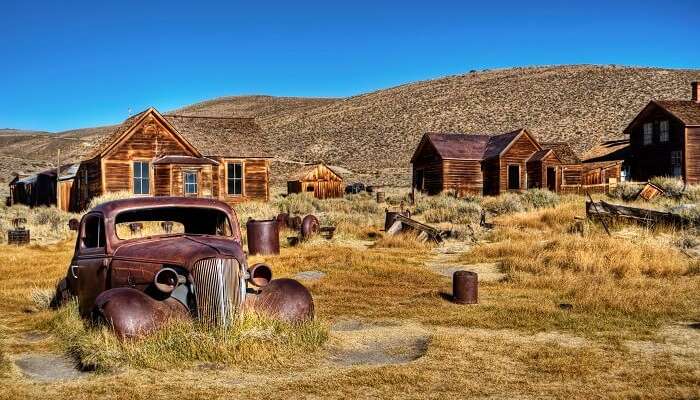 One of the best well-preserved ghost towns in the world, this town once served great mines. Depositing gold and silver, the town soon grew scarce.
Read also – Top 15 Pillows Your Neck Would Love To Rest On
Subscribe to our channels on YouTube & Telegram