The scourge of terrorism has impacted nations and India has been among the worst hits. Today, terrorism has become a serious threat to our nation's security and sovereignty, so I'm going to open all the 'old and new wounds that people have been unable to forget about.
Top 15 Terrorist Incidents in India
1. 1993 Bombay Bombings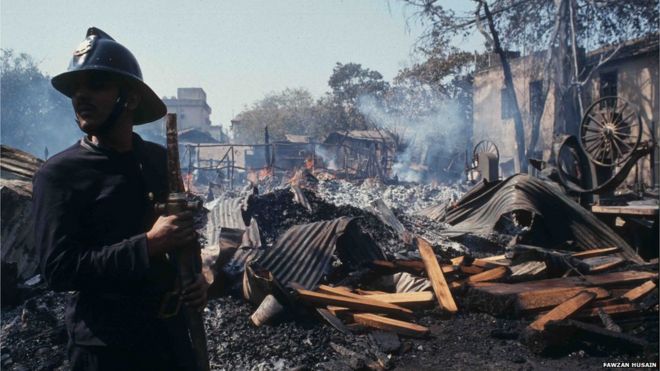 March 12, 1993 is remarked as a day which was rocked by a series of 12 bomb explosions that took place in in Mumbai, then known as Bombay. A single day attacks resulted in 257 fatalities and 713 injuries. The explosions were caused at Commercial Centers and other landmarks of Mumbai such as Air India, Stock Exchange Building, Plaza Theatre, Worli, etc.
The conspiracy was coordinated by Dawood Ibrahim who organized the bombing through his subordinates. Also, grenades were thrown at Sahar International Airport and at Fishermen's Colony.
2. 1998 Coimbatore Bombings
This attack occurred on Saturday, 14 February 1998, in Coimbatore, Tamil Nadu resulting in 58 killed and over 200 injured people caused by 12 bomb attacks in 11 places, all within a 12 km radius.
The bombings were apparently in response to the riots that took place in November-December 1997 which resulted in the killing of 18 Muslims by Hindu fundamentalist groups.
Moreover the explosives used were found to be gelatin sticks activated by timer devices and were concealed in cars, motorcycles, bicycles, denim and rexin bags, and fruit carts.
According to Investigators, the bombings were a part of large conspiracy to target L. K. Advani, the leader of Bhartiya Janata Party on that day at 4 pm in his election meeting.
3. 2001 Indian Parliament attack
Five terrorists attacked on the Parliament of India in New Delhi on 13 December 2001 who belonged to Lashkar-e-Taiba(LeT) and Jaish-e-Mohammad(JeM), two Pakistan based terrorist organisations. More than 100 peoples and major politicians like L. K. Advani and Harin Pathak were inside the building at that time. The gunmens used fake identity stickers and thus breached the security deployed around the parliamentary complex. The incident led to the death of 5 terrorists, 6 Delhi Police Personnel, 2 parliamentary security service personnel, and a gardener.
4. Rafiganj Train Wreck
The Rafiganj rail disaster includes the derailment of a Howrah Rajdhani Express train on a bridge of Dhave river in Rafiganj town, near Gaya on 10 September 2002. A later inquiry reported that the cause of this incident was a sabotage by a local Maoist terrorist group, the Nexalites who had apparently removed the 'fish plates' which were intended to anchor the rails to the bridge.
5. Akshardham Temple Attack
The Akshardham Temple complex in Gandhinagar, Gujarat came under an attack on 24 September 2002 by two armed men which led to the death of 30 people and more than 80 were injured. National Security Guards intervened and ended the siege the next day by killing both militants belonging to LeT and JeM terror groups.
Later a letter was found claiming that these attacks were a way of revenge against the 2002 Gujarat riots.
6. 2005 Delhi Bombings
It occurred on 29 October 2005 in Delhi – just two days before the auspicious festival of Diwali. The national capital was shattered by three explosions masterminded by Lashkar-e-Taiba, killing 62 people and injuring at least 210 others. The bombs were triggered in two main markets- Sarojini Nagar and Paharganj, whereas the third one took place in Govinpuri area in the south of the city.
In case of the bus, passengers and conductors immediately after seeing a suspicious bag, they started to unload the bus thus minimising the impact.
7. Mumbai train bombings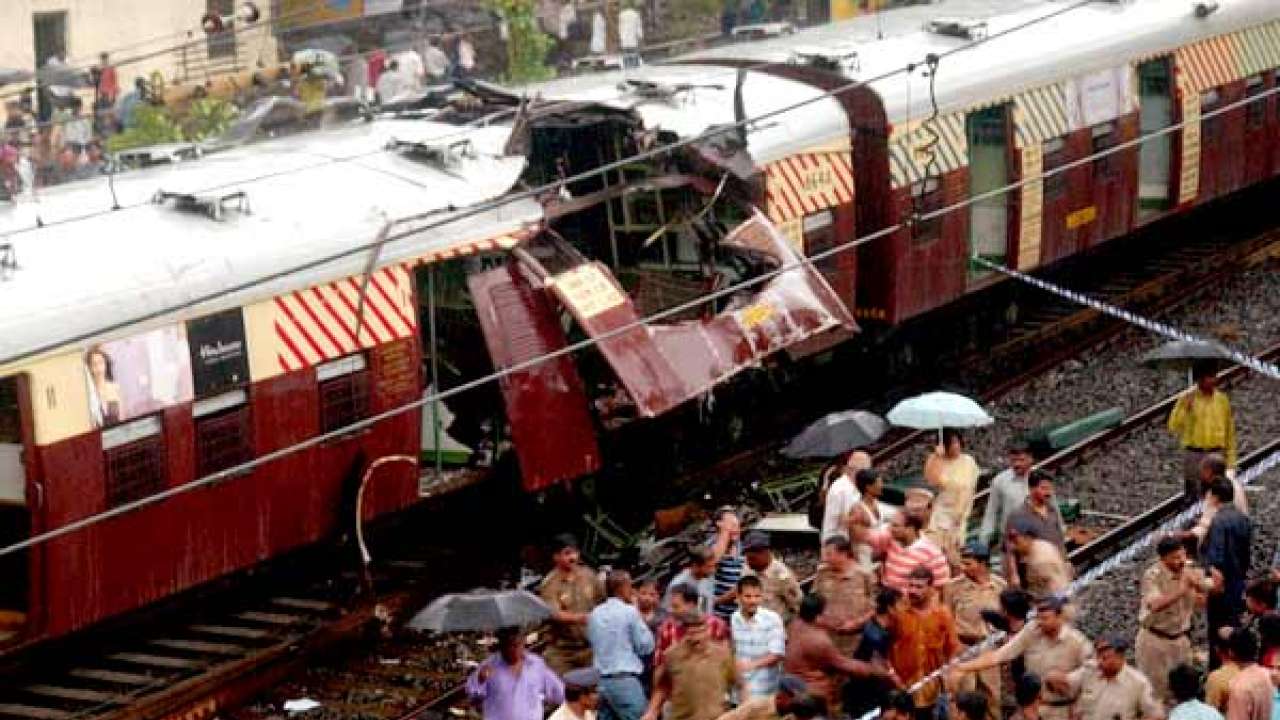 A series of 7 bomb blasts took place over a period of 11 minutes during the rush hours of the evening on 11 July 2006 on the Suburban Railway in Mumbai, the nation's finance capital. The bombs were set off in pressure cookers on trains plying the Western line of the Suburban Railway network. 209 people were killed and over 700 were injured.
The bombs exploded at or in the near vicinity of the Suburban Railway stations of Matunga Road, Mahim, Bandra, Khar Road, Jogeshwari, Bhayandar and Borivali.
Read also – Top 15 Reliable Ideas To Get Sound Sleep
8. 2007 Samjhauta Express bombings
The Samjhauta Express, a twice-weekly train service connecting Delhi(India) and Lahore(Pakistan) went under a terrorist attack that occurred on 18 February 2007 around midnight. Bombs were set off in 2 carriages, both filled with passengers, just after the train passed Diwana near the Indian city of Panipat. 70 people died in the ensuing fire while dozens more were injured. of the 70 fatalities, most were Pakistani civilians. The victims also included some Indian civilians and 3 railway policemen.
9. 26/11 Mumbai attacks 2008
This attack in history has been marked as the worst attack India ever faced. 10 Fidayeen terrorists entered Mumbai from seaway and went on a killing spree unlike anything seen before.
The attacks, which drew widespread global condemnation, began on Wednesday, November 26 and lasted until Saturday, November 29, 2008, killing 164 people and wounding at least 308.
Terrorists captured Nariman house, Hotel Taj and Hotel Oberoi Trident. Apart from that five more places were targeted – Chhatrapati Shivaji Terminus, Leopold Cafe, Cama Hospital, Metro Cinema and in a lane behind the Times of India office.
One attacker, Ajmal Kasab was arrested who disclosed that the attack was conducted by Pakistan based militant organisation Lashkar-e-Taiba, and nine others were killed by police and NSG commandos in a long battle.
10. Jaipur Bombings
The Jaipur bombings were a series 9 synchronized bomb blasts that took place on 13 May 2008 within a span of 15 minutes at Jaipur, the 'Pink City of India', and a tourist destination. A tenth bomb was found and defused by authorities. One of the bomb exploded near the famous landmark, the historic Hawa Mahal. Official reports confirm 63 dead with 216 or more injured. The attack was a wave of shock for the nation as it was the first time a tourist destination like Jaipur was being targeted by the terrorist.
11. 2008 Assam Bombings
The serial bomb blast that took place on 30 October 2008, before noon in the markets of Guwahati city and surrounding area of Western Assam, was the most damaging calamity India could ever witness. Reports indicate that 18 bombs went off killing 81 and causing 470 injuries.
The blasts ripped apart Guwahati, Barpeta Road, Bongaigaon, and Kokrajhar.
While no terror group claimed the responsibility for the attack, investigations suggested that the blasts were executed by the National Democratic Front of Bodoland (NDFB).
12. Jnaneswari Express train derailment
28 May 2010 witnessed the derailment of Jnaneswari Express in West Bengal. It was disputed as to whether sabotage or a bomb caused the damage on the railway track resulting in the deaths of at least 141 passengers.
13. 2015 Manipur Ambush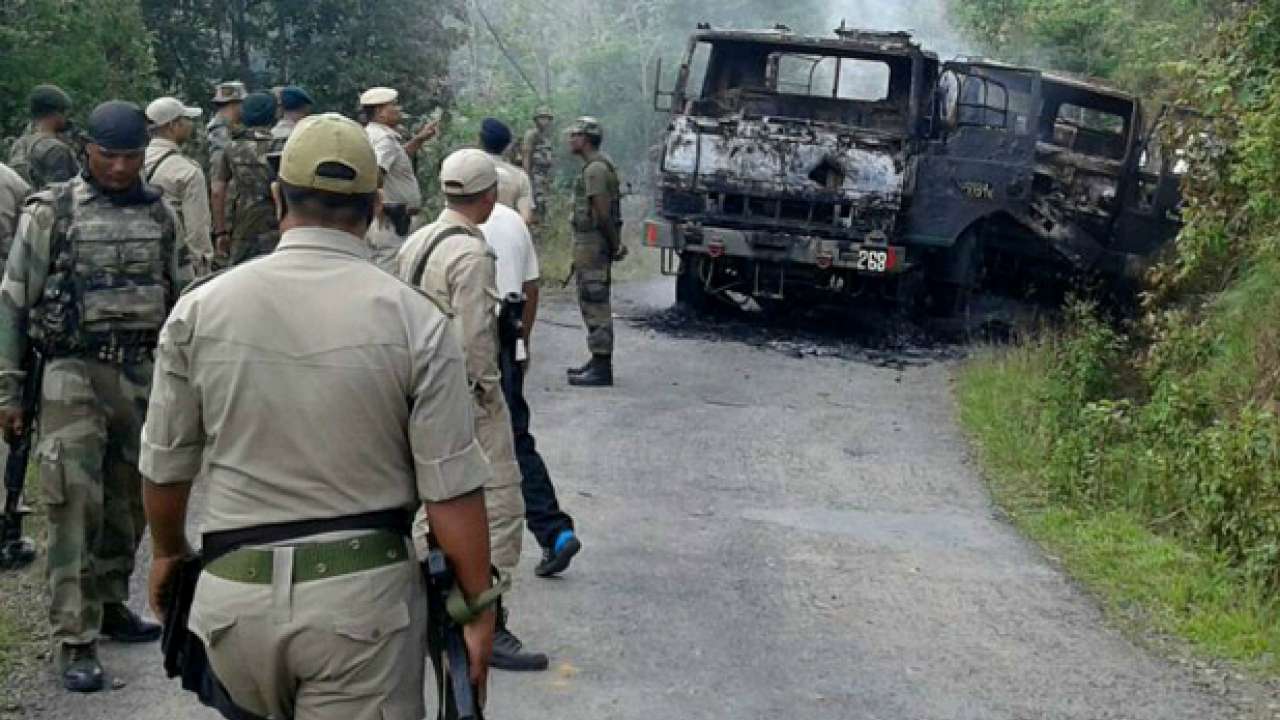 United Liberation Front of Western South East Asia isurgents ambushed a military convoy in Chandel district on 4 June 2015 resulting in the loss of 18 soldiers of Indian Army. The United Liberation Front publicly claimed the responsibility for the attack.
On 9 June 2015, acting on intelligence provided by the Indian Intelligence Bureau, MI and the Research and Analysis Wing, and with support of the Indian Air Force, carried out a cross border operation into Myanmar. It resulted in the death of 158 insurgents, including those responsible for the attack on the convoy. Indian forces entered several kilometers inside the territory of Myanmar to destroy two camps of insurgents outfits National Socialist Council of Nagaland and Kanglei Yawol Kanna Lup that were hiding there after their attacks in Manipur and Arunachal Pradesh on 4 June.
14. Uri Attack
The 2016 Uri attack was an attack by 4 heavily armed militants on 8 September 2016, near the town of Uri in Jammu & Kashmir, which was reported as the "deadliest attack on security forces in Kashmir in 2 decades". The militant group Jaish-e-Mohammad was being blamed by India for the attack when Kashmir Valley region was at the centre of unrest.
They were said to have lobbed 17 grenades in three minutes. As a rear administrative base camp with tents caught fire, 17 army personnel were killed during the attack and additionally 19-20 soldiers were found to be injured.
15. Pulwama Attack
The most recent and fresh catastrophe was the Pulwama attack on 14 February 2019. A convoy of vehicles carrying security personnel on the Jammu Srinagar National Highway was attacked by a vehicle borne suicide bomber at Lethpora in the Pulwama district, which resulted in the deaths of 40 Central Reserve Police Force(CRPF) personnel and the attacker. The attacker was Adil Ahmed and the members of Jaish-e-Mohammad(JeM). However India blamed Pakistan for the attack but Pakistan denied any connection to it.
Read also – Top 15 Other Worldly Tourist Attractions